My Blog
Posts for tag: root canal
By Palos Dental Center
March 01, 2019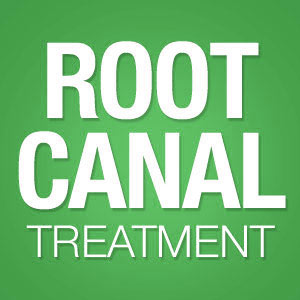 The term "root canal" is a part of our social lexicon, and not always with a positive meaning. But contrary to its negative reputation, a root canal treatment can make all the difference in your dental health.
Here are 3 things you may not know about this important procedure.
A root canal treatment is a "tooth" saver. Decay deep inside the tooth pulp puts the entire tooth at risk. The infection not only destroys nerves and tissue in the pulp, it has a direct path to the root through tiny passageways known as root canals. By cleaning out this infected tissue, then filling the empty pulp chamber and the root canals with a special filling, the procedure stops the disease from further harm and seals the tooth from future infection. Without it, it's highly likely the tooth will be lost and other teeth threatened by the infection.
A root canal doesn't cause pain — it relieves it. The biggest misconception about root canal treatments is their supposed painfulness. That's just not true, thanks to anesthetic techniques that numb the teeth and gums — and any discomfort afterward is quite manageable with mild anti-inflammatory drugs like ibuprofen. The procedure actually stops the real pain, caused by the infection damaging and finally killing the tooth's nerves, when it stops the infection.
Root canal treatments are even more effective thanks to recent advancements. Not all infected tooth situations are the same: some teeth have smaller offset passageways called accessory canals that grow off a larger root canal that can be quite difficult to detect and access. Missing them can leave the door open for re-infection. In recent years, though, endodontists, specialists in root canal disorders, have improved the way we address these complications using advanced technologies like specialized microscopic equipment and new filling techniques. The result: a lower risk of re-infection and a higher chance of long-term success.
Hopefully, you'll continue to enjoy good dental health and won't need a root canal treatment. But if you do, rest assured it won't be the unpleasant experience you might have thought — and will be a welcomed solution to pain and threatening tooth loss.
If you would like more information on root canal treatments, please contact us or schedule an appointment for a consultation. You can also learn more about this topic by reading the Dear Doctor magazine article "A Step-By-Step Guide to Root Canal Treatment."
By Palos Dental Center
October 01, 2015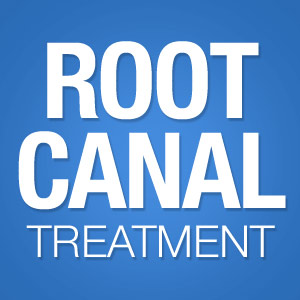 If there was an "Unsung Hero" award for dental procedures, the root canal treatment would win hands-down. Much aligned in popular culture, today's root canal treatment is actually a valuable tool for saving teeth that would otherwise be lost. And contrary to popular belief, root canal treatments don't cause pain — they relieve it.
To help you understand its true worth, here are some common questions and answers about the root canal treatment.
What problem does a root canal treatment fix?
A root canal treatment stops a bacterial infection that has invaded the innermost part of a tooth — the pulp — and is advancing toward the end of the root through small passageways known as root canals. Most people first notice the problem as a sharp pain in the affected tooth that may suddenly dissipate in a few days. The infection has attacked the inner pulp tissue, rich in nerve fibers; when the nerve fibers die they stop sending pain signals. The infection, however, hasn't died: as it advances, you may then begin to experience pain when you bite down or when you encounter hot foods. You may also notice tenderness and swelling in nearby gums.
How does the procedure stop the infection?
A root canal treatment removes all the infected or dead tissue and cleanses the pulp chamber. We enter the pulp chamber through a small access hole created in the tooth's biting surface. After tissue removal, we then "shape" and prepare the empty chamber and root canals (often with the aid of microscopic equipment) to be filled with a special filling. After filling, the tooth is then sealed to prevent re-infection (most often, we need to install a permanent crown at a subsequent visit for maximum protection).
How much pain can I expect during and after the procedure?
During the procedure, none — the tooth and surrounding gums are fully anesthetized before we begin the procedure. Afterward, you may experience mild discomfort for a few days that can be relieved with over-the-counter medications like aspirin or ibuprofen.
What's the ultimate value for a root canal treatment?
The procedure can save a tooth severely damaged by the infection. Even covered by an artificial crown, a living tooth continuing to exist and function normally within the mouth is usually more conducive for optimum oral health than an artificial tooth replacement.
If you would like more information on root canal treatments, please contact us or schedule an appointment for a consultation. You can also learn more about this topic by reading the Dear Doctor magazine article "Common Concerns About Root Canal Treatment."