My Blog
Posts for: November, 2020
By Palos Dental Center
November 20, 2020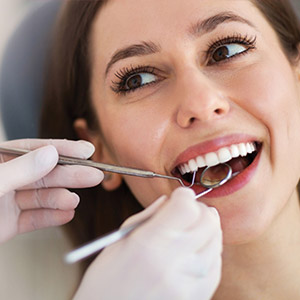 There have been vast improvements over the years in various methods to restore diseased, damaged or missing teeth. A lot of this is due to better restorative materials that are stronger and more life-like.
But given the mouth's hostile environment and the forces generated from chewing, even the most durable restorations could fail. You can, however, improve their durability through proper care and good protective practices.
Here are 3 ways to preserve your dental work and keep it functioning for years or even decades to come.
Daily oral hygiene. Although the bacteria in dental plaque doesn't affect non-living dental materials, it can infect and weaken living tissues around fillings, crowns or implants. Because these tissues often support restorations, an infection could cripple your dental work's survivability. You can prevent this by practicing daily brushing and flossing, and getting regular dental cleanings, to remove plaque and decrease your risk of dental disease.
Dietary choices. You can further prevent dental disease by restricting your consumption of sugar and eating foods rich in calcium and other nutrients. But there's one other thing to keep in mind about what you eat: Some foods can stain veneers and other restorations, as well as natural tooth enamel. If staining occurs at different rates, your dental work could stand out from your natural teeth and look out of place. You can help avoid this by limiting items in your diet known to stain (like wine or coffee) and practicing good oral hygiene.
Poor habits. Many of us have nervous habits like nail-biting or ice-chewing, or an unconscious habit of grinding teeth. Habits like these can damage restorations like composite bonding or veneers. To prevent the chances of this happening, take steps to stop habits and practices that involve biting down on hard objects (including foods like fruits with hard skins). You should also talk to your dentist about solutions to reduce teeth grinding, especially if it's occurring while you sleep.
Above all, keep up your dental visits to regularly monitor the condition of your dental work and obtain repairs or enhancements as needed. By taking care of these valuable restorations, you can help them continue to function and serve your needs for a long time to come.
If you would like more information on maintaining your dental restorations, please contact us or schedule an appointment for a consultation. You can also learn more about this topic by reading the Dear Doctor magazine article "Extending the Life of Your Dental Work."
By Palos Dental Center
November 10, 2020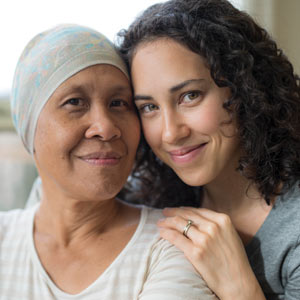 If you're facing cancer treatment, we wish you the best outcome possible. Treating this disease has advanced tremendously in recent decades, but the available options are still often challenging to endure. It will be your primary focus for the foreseeable future.
As a dental provider we also want you to be aware how the two main treatments, chemotherapy and radiation, could adversely affect your teeth and gums, especially if you're receiving radiation therapy near the head and neck. The aim of cancer treatment is to attack and destroy cancer cells to prevent their growth. Unfortunately, it can also destroy neighboring healthy cells and lead to harmful consequences in different parts of the body, including the mouth.
Salivary glands, for example, are especially vulnerable to damage during cancer treatment. This could create a situation where the mouth no longer produces adequate saliva flow, leading to a condition called xerostomia or dry mouth. Besides a lot of discomfort, restricted saliva flow can also increase your risk of tooth decay and other dental diseases. This is because saliva is the body's acid neutralizer (acid can erode tooth enamel) and its first line of defense against microbial infection.
To guard against this, it's important to support salivary flow as much as possible if you experience dry mouth symptoms during treatment (as well as beyond—it's possible the damage to these glands could be permanent). Since some medications also contribute to dry mouth, you should speak with your physician about the prescriptions you're taking: if any have dry mouth side effects ask if there's an alternative drug without these side effects. You should also drink more water during the day and especially when taking medications. And consider substances like xylitol gum that can help boost saliva flow.
Unfortunately, it may not be possible to fully avoid the effects of these treatments on your teeth and gums. So, be sure you keep up daily brushing and flossing and see your dentist regularly for cleanings and checkups. If necessary, there are a number of restoration options to restore your smile after you've completed your treatment.
If you would like more information on dental care during cancer treatment, please contact us or schedule an appointment for a consultation.