My Blog
Posts for: June, 2014
By Palos Dental Center
June 17, 2014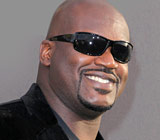 You may think snoring is a minor problem, but it can be a lot more than that. Just ask hoops star Shaquille O'Neal, whose rambunctious snoring bothered his girlfriend enough for her to suspect a health problem. Her observations eventually led to Shaq's diagnosis of moderate Obstructive Sleep Apnea (OSA), which occurs when the soft tissue structures at the back of a person's throat, including the tongue, partially close off the upper airway and prevent air from moving into the lungs during sleep. Sometimes airflow can be blocked completely for 10 or more seconds.
When air flow is reduced, blood oxygen levels drop. This leads to brief waking episodes known as "micro-arousals," which can happen sometimes more than 50 times an hour. The sleeper might not even be aware of this, even while gasping for air. Micro-arousals prevent the person from ever reaching deep, restful sleep.
Besides suffering from excessive daytime sleepiness, studies show sleep apnea patients are at higher risks of heart attacks, congestive heart failure, high blood pressure, brain damage and strokes. People with sleep apnea also have a higher incidence of work and driving-related accidents.
OSA can be treated in a few different ways. On the advice of his doctor, Shaq opted for a Continuous Positive Airway Pressure (CPAP) machine, which generates pressurized air delivered through a face mask worn while sleeping. The force of the pressurized air opens the airway (windpipe) in the same way as blowing into a balloon does.
For people with milder OSA, or who find they can't tolerate wearing a mask during sleep, an oral appliance supplied by a dental professional might be the answer. Oral appliances are worn in the mouth and are designed to gently reposition the jaw and move the tongue forward away from the back of the throat. Success rates of 80% or more have been reported using oral appliances, depending on the severity of the OSA.
If you would like more information on sleep apnea, please contact us or schedule an appointment for a consultation. You can learn more about sleep apnea by reading the Dear Doctor magazine article "Snoring & Sleep Apnea." Dear Doctor also has more on "Sleep Disorders & Dentistry."
By Palos Dental Center
June 02, 2014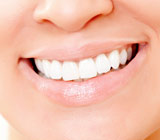 Clothing and hair styles may come and go, but a dazzling smile is always in fashion! If you're considering options for perking up your appearance, brightening your pearly whites is a quick and affordable way to achieve eye-catching results.
You have several choices when it comes to teeth whitening. But to get the safest, most appropriate, and most satisfying results, you should start with a proper dental examination. A professional assessment of your oral health can determine the cause of your tooth discoloration and may reveal the need for a particular treatment before, or in addition to brightening the color of your teeth.
Brightening Options
When we talk about teeth whitening, we generally are referring to "bleaching," which actually returns your teeth to their natural tooth color. A thorough cleaning — generally part of a routine checkup — often can remove surface discoloration/staining (such as coffee, tea, tobacco or red wine).
There are basically three approaches for external bleaching/whitening of your teeth. They vary based on the strength of the bleaching solution, method of application, duration of treatment, and cost considerations.
Professional In-Office Whitening. This approach involves the carefully controlled application by a dental professional of a powerful and fast-acting concentration of hydrogen peroxide gel. Professional whitening can achieve the most significant color change in the shortest amount of time, but it is pricier than the other options.
Professionally Dispensed Take-Home Whitening Kits. These include a lower-strength peroxide gel applied via flexible plastic bleaching trays custom made by our office specifically for your teeth. The tailored fit of the trays helps ensure an even and thorough coating. A more affordable option than the in-office procedure, it also requires more time to achieve similar results.
Over-the-Counter Products. These feature the lowest-concentration bleaching gel, which is applied to the teeth using one-size-fits-all trays or strips, or a paint-on applicator. While they are the least expensive option, they take the longest to achieve maximum results and may not reach all teeth.
If you have questions about teeth whitening, please contact us or schedule an appointment for a consultation. You can learn more in the Dear Doctor magazine articles "Teeth Whitening" and "Important Teeth Whitening Questions Answered."